[vc_row][vc_column width="1/2″][vcex_image_galleryslider post_gallery="true" img_size="full" image_ids="1067,1066,1059″][vc_column_text]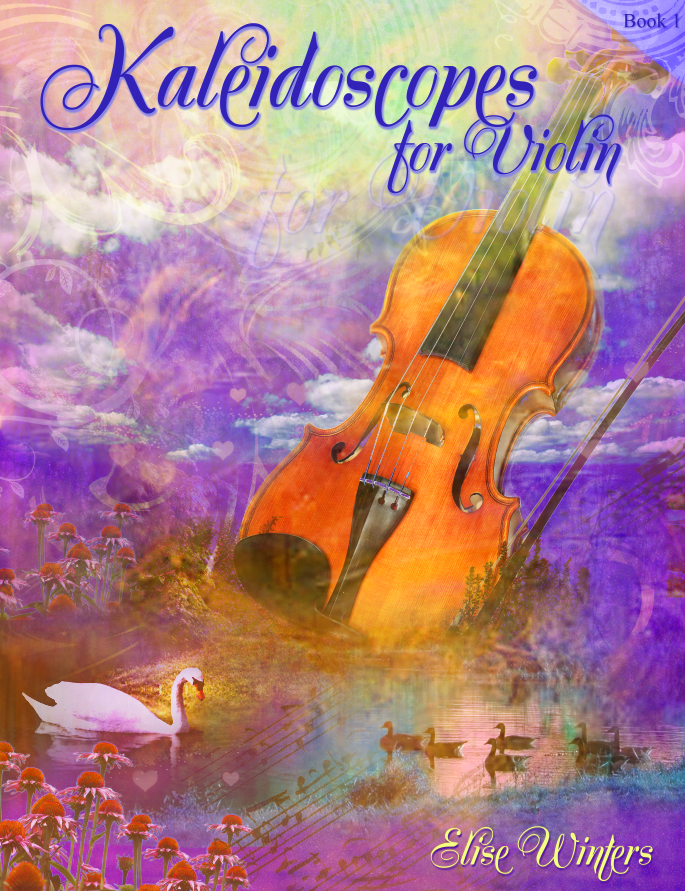 Although designed for very young beginners, Book 1 covers substantial ground musically. The student will leave the book able to play in first and third position and several keys, with an understanding of tonal patterns through extensive background in transposition.
This book is optimal for very young learners because of the very simple songs; however, an older beginner will benefit from the transposition and cover the same material very quickly.
The illustrations in the book make the songs more relevant and enticing for pre-reading age children, while the parent guide provides the new practice parent with vital information for successfully learning the songs and practicing with their child.[/vc_column_text][/vc_column][vc_column width="1/2″][vc_column_text]
Sample pages (click to view)
[/vc_column_text][vcex_image_grid columns="2″ img_size="full" title="no" image_ids="1067,1066,1059″][vcex_image_grid img_size="full" title="no" image_ids="12161,12160,12150,12149,12148,12146″][/vc_column][/vc_row][vc_row][vc_column][vc_table vc_table_theme="simple_orange" allow_html="1″],|Skills%20introduced,Violin%20posture%2C%20bowhold%2C%20right-hand%20finger%20flexibility%2C%20string%20crossings%2C%20staccato%2C%20bow%20circles%2C%20legato%2C%20mixed%20articulations%2C%20slurs%2C%20bow%20division%2C%20sustained%20bowing%2C%20%E2%80%9Crocket%E2%80%9D%20bows%2C%2016th%20notes%2C%20up-bow%20start|Keys%20introduced,D%20major%20(3rd%20position)%2C%20D%20major%20(1st%20position)%3Cbr%3E%3Cbr%3E%0A%0AE%20major%2C%20G%20major%2C%20A%20major%2C%20B%20major%20%3Cbr%3E%3Cbr%3E%0A%0ATransposition|Unique%20features,Beautiful%20watercolor%20illustrations%3Cbr%3E%3Cbr%3E%0A%0ADetailed%20pre-Twinkle%20sequence%20with%20piano%20playing%3Cbr%3E%3Cbr%3E%0A%0APictorial%20notation%20of%20very%20beginning%20songs%3Cbr%3E%3Cbr%3E%0A%0AMovable%20%22do%22%20solf%C3%A9ge%3Cbr%3E%3Cbr%3E%0A%0ATransposing%20familiar%20songs%20into%20new%20keys%3Cbr%3E%3Cbr%3E%0A%0ABeautiful%20lyrical%20songs%3Cbr%3E%3Cbr%3E%0A%0ARecording%20includes%20lyrics%20(sung)%2C%20solfege%20and%20violin%20tracks%3Cbr%3E%3Cbr%3E%0A%0AParent%20guide%20with%20detailed%20instructions|Suzuki%20Equivalent,Kaleidoscopes%20Book%201%20has%20shorter%20songs%20than%20Suzuki%20Book%201%2C%20but%20covers%20a%20wider%20variety%20of%20keys%20as%20well%20as%20third%20position.%3Cbr%3E%3Cbr%3E%20By%20midway%20through%20the%20book%20students%20are%20very%20familiar%20with%20what%20it%20means%20to%20be%20%E2%80%9Cin%20a%20key%2C%E2%80%9D%20and%20often%20intuit%20which%20notes%20will%20be%20altered%20in%20an%20unfamiliar%20scale.[/vc_table][/vc_column][/vc_row][vc_row][vc_column width="1/6″][vc_column_text]
"Hot Cross
Buns"
[/vc_column_text][ucaddon_uc_minified_audio_player background_color="#d893f4″ audio_file="wp-content/uploads/2016/02/1-Hot-Cross-mp3.mp3″][/vc_column][vc_column width="1/6″][vc_column_text]
"Let Us Chase The Squirrel"
[/vc_column_text][ucaddon_uc_minified_audio_player background_color="#d893f4″ audio_file="wp-content/uploads/2016/02/2-Squirrel-mp3.mp3″][/vc_column][vc_column width="1/6″][vc_column_text]
"Boil Them Cabbage Down"
[/vc_column_text][ucaddon_uc_minified_audio_player background_color="#d893f4″ audio_file="wp-content/uploads/2016/02/3-Cabbage-mp3.mp3″][/vc_column][vc_column width="1/6″][vc_column_text]
"All My Little Ducklings"
[/vc_column_text][ucaddon_uc_minified_audio_player background_color="#d893f4″ audio_file="wp-content/uploads/2016/02/4-Ducklings-mp3.mp3″][/vc_column][vc_column width="1/6″][vc_column_text]
"All Around The Buttercup"
[/vc_column_text][ucaddon_uc_minified_audio_player background_color="#d893f4″ audio_file="wp-content/uploads/2016/02/5-Buttercup-mp3.mp3″][/vc_column][vc_column width="1/6″][vc_column_text]
"Mary Had A Little Lamb"
[/vc_column_text][ucaddon_uc_minified_audio_player background_color="#d893f4″ audio_file="wp-content/uploads/2016/02/6-Mary-mp3.mp3″][/vc_column][/vc_row][vc_row][vc_column width="1/6″][vc_column_text]
"Poor Little
Kitty"
[/vc_column_text][ucaddon_uc_minified_audio_player background_color="#d893f4″ audio_file="wp-content/uploads/2016/02/7-Poor-Little-Kitty-mp3.mp3″][/vc_column][vc_column width="1/6″][vc_column_text]
"Naughty Kitty
Cat"
[/vc_column_text][ucaddon_uc_minified_audio_player background_color="#d893f4″ audio_file="wp-content/uploads/2016/02/8-Naughty-Kitty-mp3.mp3″][/vc_column][vc_column width="1/6″][vc_column_text]
"Twinkle, Twinkle, Little Star"
[/vc_column_text][ucaddon_uc_minified_audio_player background_color="#d893f4″ audio_file="wp-content/uploads/2016/02/9-Twinkle-mp3.mp3″][/vc_column][vc_column width="1/6″][vc_column_text]
"Button You May Wander"
[/vc_column_text][ucaddon_uc_minified_audio_player background_color="#d893f4″ audio_file="wp-content/uploads/2016/02/10-Button-mp3.mp3″][/vc_column][vc_column width="1/6″][vc_column_text]
"Frere
Jacques"
[/vc_column_text][ucaddon_uc_minified_audio_player background_color="#d893f4″ audio_file="wp-content/uploads/2016/02/11-Frere-Jacques-mp3.mp3″][/vc_column][vc_column width="1/6″][vc_column_text]
"Arroro, Mi
Nino"
[/vc_column_text][ucaddon_uc_minified_audio_player background_color="#d893f4″ audio_file="wp-content/uploads/2016/02/12-Arroro-mp3.mp3″][/vc_column][/vc_row][vc_row][vc_column width="1/6″][vc_column_text]
"There's A Hole In The Bucket"
[/vc_column_text][ucaddon_uc_minified_audio_player background_color="#d893f4″ audio_file="wp-content/uploads/2016/02/13-Bucket-mp3.mp3″][/vc_column][vc_column width="1/6″][vc_column_text]
"Reuben and Rachel"
[/vc_column_text][ucaddon_uc_minified_audio_player background_color="#d893f4″ audio_file="wp-content/uploads/2016/02/14-Reuben-Rachel-mp3.mp3″][/vc_column][vc_column width="1/6″][vc_column_text]
"This Old
Man"
[/vc_column_text][ucaddon_uc_minified_audio_player background_color="#d893f4″ audio_file="wp-content/uploads/2016/02/15-This-Old-Man-mp3.mp3″][/vc_column][vc_column width="1/6″][vc_column_text]
"Toddy-
O"
[/vc_column_text][ucaddon_uc_minified_audio_player background_color="#d893f4″ audio_file="wp-content/uploads/2016/02/16-Toddy-O-mp3.mp3″][/vc_column][vc_column width="1/6″][vc_column_text]
"Love
Somebody"
[/vc_column_text][ucaddon_uc_minified_audio_player background_color="#d893f4″ audio_file="wp-content/uploads/2016/02/17-Love-Somebody-mp3.mp3″][/vc_column][vc_column width="1/6″][vc_column_text]
"Yankee
Doodle"
[/vc_column_text][ucaddon_uc_minified_audio_player background_color="#d893f4″ audio_file="wp-content/uploads/2016/02/18-Yankee-Doodle-mp3.mp3″][/vc_column][/vc_row][vc_row][vc_column width="1/6″][vc_column_text]
"Skip To My Lou"
[/vc_column_text][ucaddon_uc_minified_audio_player background_color="#d893f4″ audio_file="wp-content/uploads/2016/02/19-Skip-to-My-Lou-mp3.mp3″][/vc_column][vc_column width="1/6″][vc_column_text]
"Paw Paw Patch"
[/vc_column_text][ucaddon_uc_minified_audio_player background_color="#d893f4″ audio_file="wp-content/uploads/2016/02/20-Paw-Paw-mp3.mp3″][/vc_column][vc_column width="1/6″][vc_column_text]
"Bingo"
[/vc_column_text][ucaddon_uc_minified_audio_player background_color="#d893f4″ audio_file="wp-content/uploads/2016/02/21-Bingo-mp3.mp3″][/vc_column][vc_column width="1/6″][vc_column_text]
"Birds' Wedding"
[/vc_column_text][ucaddon_uc_minified_audio_player background_color="#d893f4″ audio_file="wp-content/uploads/2016/02/22-Birds-Wedding-mp3.mp3″][/vc_column][vc_column width="1/6″][vc_column_text]
"White Coral Bells"
[/vc_column_text][ucaddon_uc_minified_audio_player background_color="#d893f4″ audio_file="wp-content/uploads/2016/02/23-White-Coral.mp3″][/vc_column][vc_column width="1/6″][/vc_column][/vc_row]