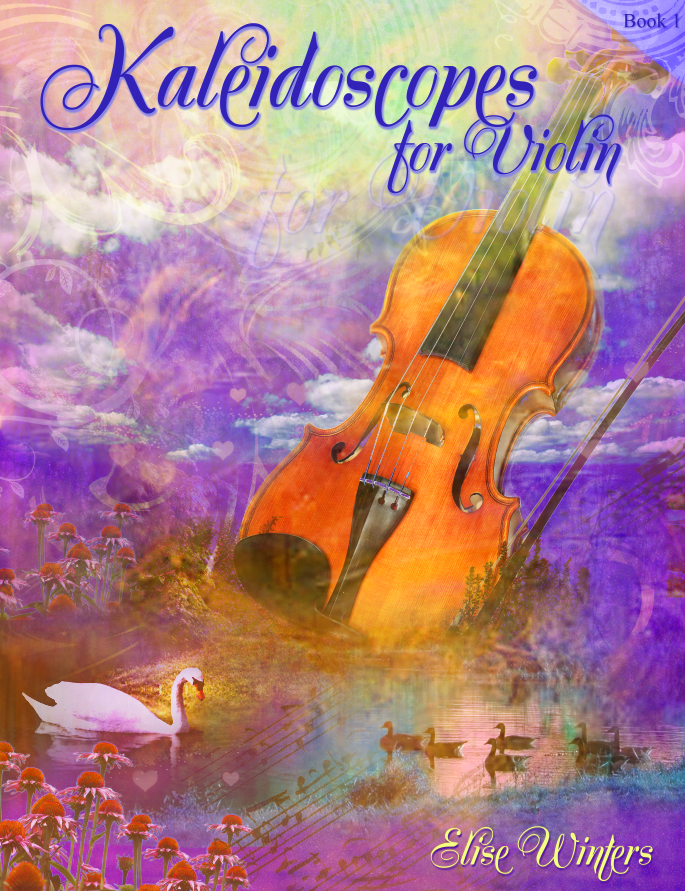 Although designed for very young beginners, Book 1 covers substantial ground musically. The student will leave the book able to play in first and third position and several keys, with an understanding of tonal patterns through extensive background in transposition.
This book is optimal for very young learners because of the very simple songs; however, an older beginner will benefit from the transposition and cover the same material very quickly.
The illustrations in the book make the songs more relevant and enticing for pre-reading age children, while the parent guide provides the new practice parent with vital information for successfully learning the songs and practicing with their child.
Sample pages (click to view)
Skills introduced

Violin posture, bowhold, right-hand finger flexibility, string crossings, staccato, bow circles, legato, mixed articulations, slurs, bow division, sustained bowing, "rocket" bows, 16th notes, up-bow start

Keys introduced

D major (3rd position), D major (1st position)

E major, G major, A major, B major

Transposition

Unique features

Beautiful watercolor illustrations

Detailed pre-Twinkle sequence with piano playing

Pictorial notation of very beginning songs

Movable "do" solfége

Transposing familiar songs into new keys

Beautiful lyrical songs

Recording includes lyrics (sung), solfege and violin tracks

Parent guide with detailed instructions

Suzuki Equivalent

Kaleidoscopes Book 1 has shorter songs than Suzuki Book 1, but covers a wider variety of keys as well as third position.

By midway through the book students are very familiar with what it means to be "in a key," and often intuit which notes will be altered in an unfamiliar scale.
"Let Us Chase The Squirrel"
"All My Little Ducklings"
"All Around The Buttercup"
"Twinkle, Twinkle, Little Star"
"There's A Hole In The Bucket"